Description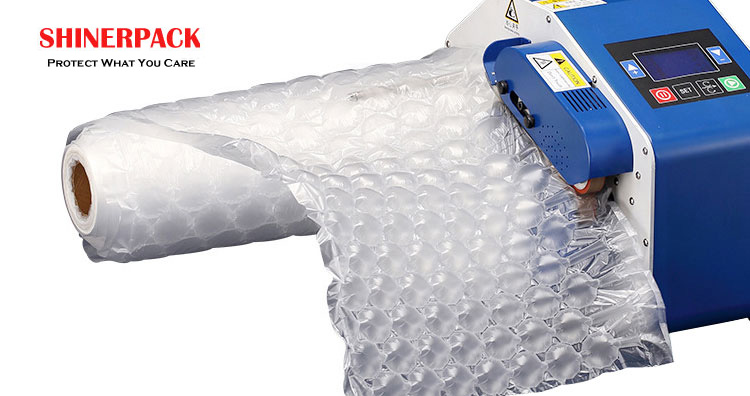 Air Bubble Wrapping Film for Air Cushion Machine
Air bubble wrapping film is an excellent packaging materials to line boxes, wrap corners or fold to hold your products in place. It is perfect to wrap pottery, glassware, electronics and other breakable or fragile items.
 Advantages
Simple, easy to use.
Save valuable warehouse space. One roll film makes several times the volume of bubbles.
Work with air cushion machine to improve packing efficiency.
Optional materials: nylon, hdpe, ldpe, biodegradable pe.
Optional bubble size: 33mm*15mm, 20mm*15mm (inflated).
Default perforation line added every 330 mm.