Air Cushion Machine
Fast, on-demand, space-saving, compact air cushion machine meets different scales packaging requirements appling to void fill air pillow packaging, air bubble films and air cushion films.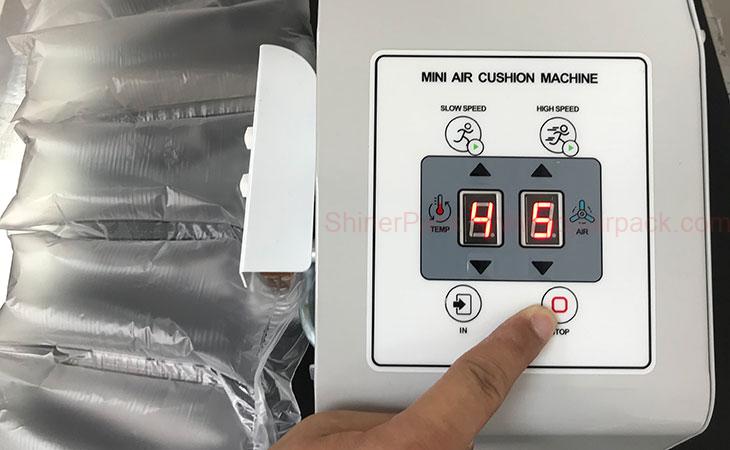 Air cushion machine can make air pillows, air bubble film and other types of air cushion film. It is also called air pillow machine, air pillow maker or air pillow making machine. Air pillow packaging is the future of warehouse packaging to save on packaging and shipping costs, builds your company image, and provides sustainable packaging that safely ship your products.
ShinerPack air cushion machines use puncture-resistant high quality film that form air pillows, air bubble film and air cushion films to wrap, void fill, block and brace your goods. Inflatable air cushion protective packaging is the most eco-friendly option of void fill and creates filler that is reusable, recyclable or biodegradable.