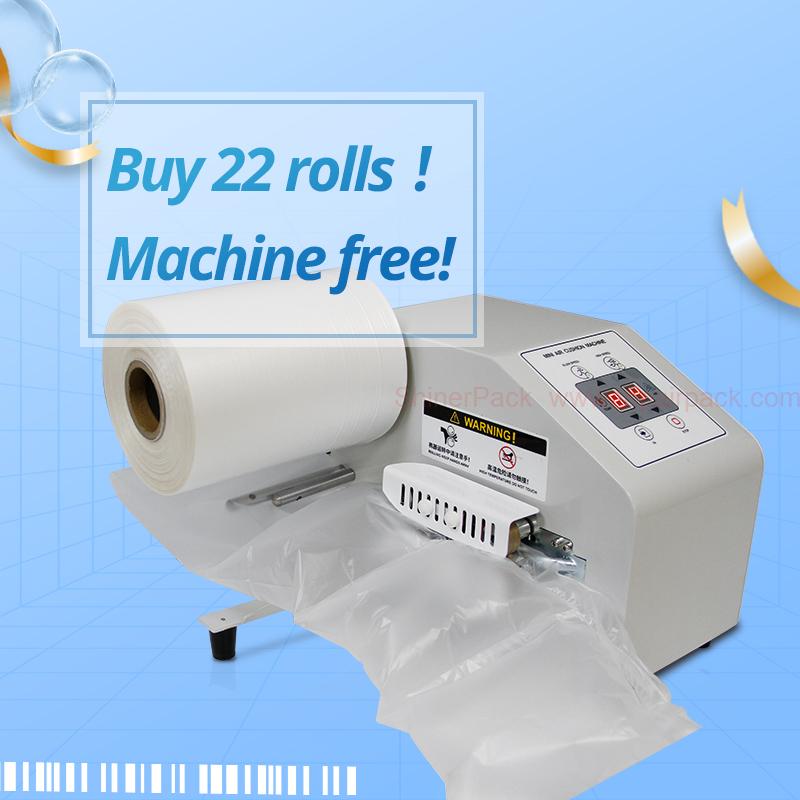 Industrial Buffer Air Cushion Machine Excellent Performance!
Efficient and stable. The team independently developed the software system and equipment stability, and passed the EU CE and North American UL certification, meeting the global machine use safety standards.Intelligent and convenient. The intelligent operation interface and LED screen display can adjust the running time of the machine according to the type of film used and the number of air cushions required for each package, intelligently sense the ambient temperature, and adjust the inflation heat sealing parameters to achieve high-quality inflation effect.
Perfect edge banding. Core heating technology enables the equipment to achieve good film sealing effect and avoid air leakage; Even if the air bag is stored for 1 month, the volume can still maintain more than 80%.
Exquisite and compact. The shell is made of high impact resistance and heat-resistant ABS material, which skillfully puts aside the heavy iron shell. It is one of the lightest cushion air cushion equipment in the world. It can be moved and changed at will.Quality control. With the continuous improvement of hundreds of processes, it has gone through 36 test points and 48 hours of continuous load operation detection in high and low temperature environment before leaving the factory, just for more safety and reliability.
Fast and efficient. The maximum speed of air cushion machine can reach 16m / min, which can supply multiple operators to pack at the same time to improve work efficiency.
Save home. The volume of the air bag blown out by the roll film is ≈ full of the compartment space of 1 truck. The air cushion can be made online immediately to meet the needs of packaging at any time and save storage space and material handling time.