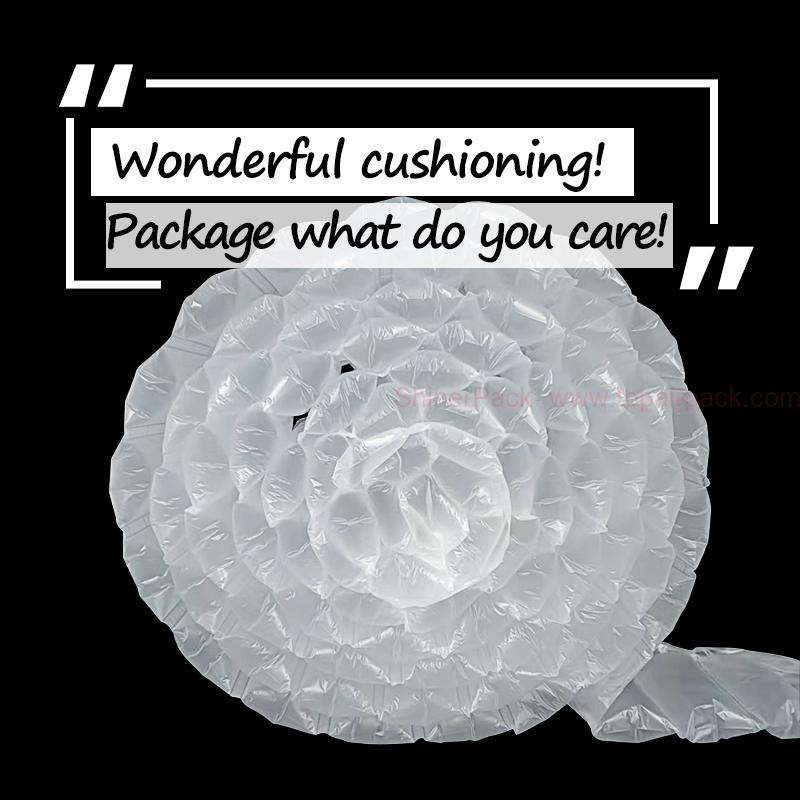 Do you know"Air Pillow Packaging"?
Air pillows packaging are designed to meet the packaging needs of any business, void fill and protect your products quickly and conveniently. Its flexible capabilities bridge the gap between traditional void fill and cushioning applications. You can create as much void fill as you need, fill any gaps and add a shock-absorbing layer of bubble wrap to every box. Air pillows provide superior protection compared to traditional shipping materials and also can be stored conveniently taking up a fraction of the space as peanuts and foam
Air pillows will be made by any type of our air cushion machine.
Features:
Product protection
Space saving, compact. Well worth the initial one-time cost.
Reduce material and shipping costs. Very cost effective compared to other packaging options
Easy to use, perforated for easy tear-off
High efficiently
Eco-friendly, recyclable and reusable
Applications:
High cost-effective choice for small factories, warehouses, companies, e-commerce, stores, express logistics, printing supplies industry, ceramics and cosmetics, handbag and luggage, electronic products, automobile parts, fruit, food …